Putney Historical Society on Feb 25th 2014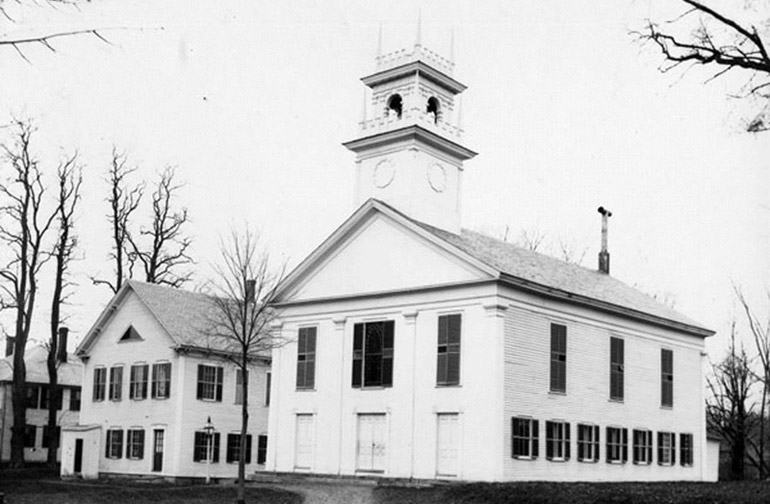 Since 1959 the all-volunteer Putney Historical Society (PHS) has worked alongside the community to preserve and protect its history and vitality. Recently PHS has taken a major leap forward through proactive community development. As the steward of two very important local landmarks – the Putney General Store & the former United Church of Putney (now  Next Stage), PHS is committed to supporting the village economy through projects which bring people downtown.  PHS is partnering with the non-profit Next Stage Arts Project to transform the former church into a performing arts center, gathering place, and PHS offices. 
NEWS
PHS 2016 Calendars!  Get yours today at the following local stores.
   The Putney General Store
   The Putney Coop
   Basketville
   Town Hall
Historic Pews Still Available for Sale 
The Putney Historical Society is selling a limited number of the historic 1893 church pews at Next Stage. They have been modified so that they are 8 feet long and are $500, including brand new custom cushions.  [They are sold "as-is" – with some minor idiosyncrasies on one end ]
All proceeds will go towards the building renovation Capital Campaign.  Several have been sold already, but there are a handful left.  They are great for porches, hallways, and large rooms.
Please call or email Barry Stockwell if you are interested.  (802) 387-5772 or stobro@svcable.net
More articles
BEFORE                                                          AFTER
Belfry & Roof Restored!
Thanks to several early local supporters and a matching grant from the Vermont Division for Historic Preservation, PHS has just completed the restoration of the belfry and the repair of the slate roof. The belfry work was done by master carpenter, Chris Patton and his crew. The roof was repaired by Phoenix Roofing and the belfry was painted by S & S Painters. All the work was ably coordinated by volunteer Michael Wells. PHS is very grateful to this wonderful team for a job well done!
Also take a look at the sub pages.
No responses yet