Putney Historical Society on Feb 25th 2014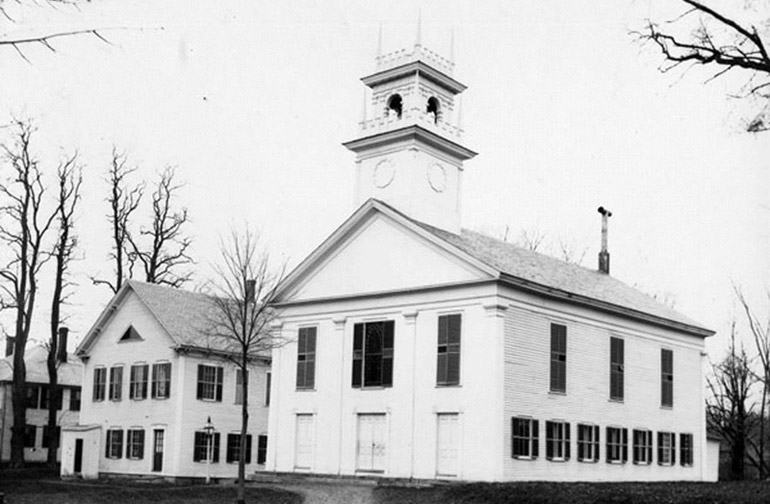 Since 1959 the all-volunteer Putney Historical Society (PHS) has worked alongside the community to preserve and protect its history and vitality. Recently PHS has taken a major leap forward through proactive community development. As the steward of two very important local landmarks – the Putney General Store & the former United Church of Putney (now  Next Stage), PHS is committed to supporting the village economy through projects which bring people downtown.  PHS is partnering with the non-profit Next Stage Arts Project to transform the former church into a performing arts center, gathering place, and PHS offices. 
NEWS
PHS and Next Stage Arts Project Co-Host this months Putney Community Supper: Friday March 14.
To be followed by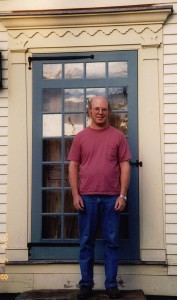 A Putney Historical Society Presentation:
Dating Older Houses with Tim Ragle of Jonathan Jesup Restoration
Friday, March 14 at 7pm   at  Next Stage (15 Kimball Hill Rd.) in Putney
Suggested donation $10, with all proceeds supporting the 15 Kimball Hill / Next Stage capital campaign.
On Friday, March 14, PHS Vice President and master craftsman Timothy Ragle will give an authoritative talk about       antique interiors. Using hands-on artifacts and slides from Putney houses, Tim will teach you how to "read" an older house to determine its age, and what parts of the house may be original or added at later dates. This will develop your eye for architectural detail, especially if you live or work in a pre-1850 building. Much of our nicest Vermont workmanship involves these antique interior features.  MORE
No responses yet